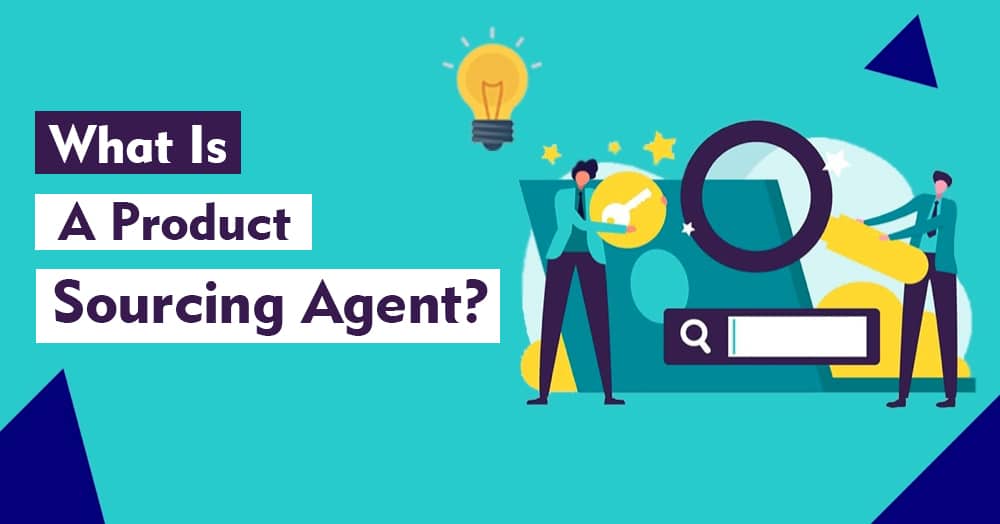 Finding the key resources you need, such as a product sourcing agent, is one of the first and most important steps when starting your import business.
A product sourcing agent can help facilitate the sourcing process, freeing you up to focus on other aspects of your business.
But you may not be entirely sure what a sourcing agent is, what they do, or whether you need one.
This article will give you a better understanding of the roles these professionals play so you can decide if hiring one is right for your situation.
What Is Product Sourcing?
Product sourcing is a process that involves finding the right quality products from reputable suppliers at a reasonable price.
It includes different stages such as researching the selected product, estimating the cost of the product, and negotiating with the supplier to reach a final deal.
The ultimate goal of product sourcing is to obtain the best products from the right suppliers at a reasonable price.
Contacting a product sourcing agent is the best way to maximize your potential profits. It also helps to avoid unreliable suppliers, hidden costs, and low-quality products.
Here you may learn more about Sourcing Products for details below:
5 Tips on Sourcing Products from China

What Is a Product Sourcing Agent?
A product sourcing agent can be an individual or company that works on your behalf by sourcing (finding) the type of products you need.
These agents typically source products from suppliers located in the country/region where they live or have a physical presence.
You can choose an independent sourcing agent or sourcing company based on your needs and whether they can find a solution to your problem.
A sourcing company will have more resources and can provide you with a more streamlined fulfillment process.
Whatever you choose, these sourcing experts will help you smooth your business process from start to finish.
Here you may learn more about Sourcing Agent for details below:
Complete List 2022: Top 100 Best Sourcing Agent in China

What Does a Product Sourcing Agent Do?
The main job of a product sourcing agent is to conduct product research, and find suppliers, manufacturers, or wholesalers to source the products you need.
They will be responsible for finding the best price-to-quality ratio and ensuring that they meet the required quality standards.
Product sourcing agents provide the following services:
Communicate with suppliers
Negotiating prices
Supervising production
Keeping you up to date with progress
Arranging storage and shipping
Conducting quality checks
Fulfill orders
Learn More about Yansourcing's Sourcing Service

Why Should I Work with a Product Sourcing Agent?
Having a product sourcing agent, especially when trying to source overseas products is a necessity for any import business.
The following are ways you can benefit from a product sourcing agent:
They are located in the supplier's home country
They can identify new and suitable suppliers
They can oversee production and ensure product quality
You save valuable time and money
They have the responsibility to ensure that the supplier is not a scam
Many product sourcing agents offer complete direct sales services, including storage, packaging, delivery, and more.
Timely order fulfillment and excellent customer support
Product sourcing agents often offer fully automated processes and integration with your online store
A larger selection of suppliers/manufacturers

How to Find a Good Product Sourcing Agent?
Finding the right product sourcing agent can be tricky at first, especially if you are selling directly from a country that is not your home country and you don't know much about the market.
In order for you to find a good product sourcing agent, please consider the following factors:
1. License
Like every company, you must work with a licensed sourcing agent. A license shows that they have the legal authority to operate as a sourcing company.
It also helps to monitor the sourcing agent and assess their legal priorities.
2. Communicate effectively
Communication is known to be the key to building strong relationships. The right sourcing agent has an effective communication structure between suppliers and customers.
Keep in mind that ineffective communication can lead to problems later on.
3. Specialization
You should find a sourcing agent who understands your industry and is familiar with sourcing the types of goods you need.
4. Experience
A good sourcing agent is experienced. You should work with a sourcing agent who has been in business for many years and has a proven track record.
Case studies, reviews, and testimonials are effective ways to evaluate a sourcing agent's experience.
5. Transparency
A good sourcing agent will always keep you updated on the process. A poor sourcing agent will keep you from the details and aim to manipulate the process to gain influence.
The right sourcing agent should work with you to achieve the best results for your company.

What Are the Advantages of Using a Product Sourcing Agent?
The main benefit of hiring a product sourcing agent is that you can focus on other aspects of your business.
Although working with a sourcing agent will take some of your time, you will not be overwhelmed with finding quality suppliers on the internet.
There are many benefits to using a product sourcing agent and they are:
1. use their vast network to your advantage
Sourcing agents focus on building relationships with some of the best suppliers and factories.
As a result, you can rest assured knowing that the suppliers your sourcing agent refers to are proven and trustworthy.
2. Get the best possible price
Negotiating with suppliers is a skill, and sourcing agents have mastered the art of negotiation. If you have zero experience negotiating, you may find it difficult to get the best price.
3. Identify legitimate suppliers from fakes
If you don't know how to identify trustworthy manufacturers, then you may end up going in the wrong direction.
An experienced sourcing agent can determine if a supplier is legitimate, thus reducing your risk.
4. Bridging the language gap
While the biggest challenge in sourcing products from abroad is the language gap between you and your suppliers.
Effective negotiation is critical to successful product sourcing, but if you and the supplier have difficulty understanding each other, the negotiation may fail.
5. Obtain samples from different factories
Since sourcing agents work with different manufacturers, they can provide you with bundled samples at once.
You can evaluate the quality of the product and decide which supplier you want most at the same time.

What Are the Disadvantages of Using a Product Sourcing Agent?
When working with a product sourcing agent, not everything is perfect.
There are several disadvantages you need to be aware of, they are:
1. No control over your relationship with the supplier
Because the sourcing agent handles everything with the supplier, they have more control over the relationship than you do.
The agent can decide on delivery times, quality control, price negotiations, etc.
2. The risk of secret commissions
If you hire the wrong agent, you run the risk of paying a markup for your product.
In some cases, sourcing agents will trade with suppliers in exchange for secret commissions. In this way, they will benefit from both you and the manufacturer.
3. Over-reliance on your sourcing agent
It's easy to feel comfortable when you have a sourcing agent handling the entire procurement process. But when they become unavailable.
Your point of contact is suddenly disconnected and you have to wait a while to reach your supplier.
4. Changing suppliers without your knowledge
Sourcing agents know that they have the upper hand in negotiations and sometimes use this to their advantage.
For example, if they find a supplier with a higher commission, they may end up switching suppliers without your knowledge.

Tips for Choosing a Good Product Sourcing Agent
The benefits of having a good product sourcing agent can far outweigh the risks. We believe you should find a trusted sourcing service to help you do your market due diligence.
When selecting a product sourcing agent, keep the following tips in mind:
Tip 1. Choose an agent located in the country of manufacture. If you are importing from China, a local agent can better assist you. They understand the language, local culture, and business customs.
Tip 2. Choose an agent who specializes in your product. If you are importing baby products, you will benefit from a sourcing agent in that area, not one with experience in construction materials only.
Tip 3. Ask for referrals – A legitimate sourcing agent will be happy to provide you with referrals from satisfied customers that you can call.
Tip 4. Check work experience – An experienced sourcing agent will know the industry and have a better network.
Tip 5. Make sure you understand how agents are paid – they should only be paid by you and should not receive any kind of kickbacks from the factory to ensure fairness.

Product Sourcing Agent FAQ
1. What is the best country for product sourcing?
China is the largest country for product sourcing in the world. Most factories and product manufacturers are located in China, so if you have an online store, this is your best bet!
2. Who will pay the product sourcing agent, and when, and how?
You should be the only one paying for sourcing services. Your sourcing agent will only receive your payment directly when you pay the supplier.
If funds flow in or out of a different source earlier, they are no longer your agent – they are working for someone else.
3. Does the product sourcing agent perform quality control checks, or is it outsourced to a third party?
After finding the right supplier, using quality checks to ensure that the selected factory is producing your product correctly is the second most important thing for the product sourcing agent to do.
If they outsource this step to a third party, it increases costs, and potential errors, and is another source of hidden fees and kickbacks.
4. Can the product sourcing agent provide at least two references from similar companies?
There is nothing better than getting on the phone with someone who has already done what you are trying to do and asking them about the sourcing services your potential agent offers.
Be honest and ask tough questions. Talk to references in the same or similar industries that make the same types of products you are designing.
If they are not satisfied with the sourcing agent, move on to the next one.

Product Sourcing Agent Conclusion
Global sourcing is just one step in the process of bringing your products to market. Product sourcing agents can do wonders for your business.
They can ease a company's entry into international imports and minimize the risk of dealing with overseas suppliers.
The right agent will work with you to find reputable suppliers and deliver products according to your needs and expectations.
We are Yansourcing, a leading sourcing company in China, dedicated to helping our clients source products from China at the most competitive prices. If you are interested in importing from China, please feel free to contact us.